Buying St. Patrick's Day toddler outfits for your child can be a fun way for them to take part in the celebrations. St. Patrick's Day, also called the Feast of Saint Patrick, is an Irish holiday occurring on the 17th of March.
Originally the color associated with Saint Patrick's Day was blue but over the years green became the favorite color because it is the color of shamrocks and the color of Ireland. Shamrocks are said to be associated with this holiday because St. Patrick used the three-leafed clovers to explain the Holy Trinity.
Originally celebrated exclusively as a religious holiday in Ireland, nowadays people of Irish descent (and those of non-Irish descent) gather in cities around the world to celebrate St. Patrick and the merriment associated with this day.
So whether you're Irish or just Irish for a day, check out these cute St. Patrick's Day toddler outfits to celebrate the occasion.
St. Patrick's Day Toddler Outfits for Boys
St. Patrick's Day Toddler Outfits – 'Kiss Me I'm Irish' Toddler T-shirt for Boys
Irish Tuxedo Toddler T-Shirt – For Your Little Leprechaun

The phrase 'Kiss me I'm Irish' is a reference to the Blarney Stone in Ireland. It is believed that good luck will be granted if you kiss the stone. If you aren't in Ireland and don't have the opportunity to kiss the Blarney Stone then you can make do by kissing an Irish person instead.
The 'Kiss Me I'm Irish' St. Patrick's Day toddler t-shirt for boys is available in Kelly Green, perfect for St. Paddy's Day, as well as a variety of other colors. The t-shirt features a winking shamrock and the phrase 'Kiss Me I'm Irish'. Available in sizes 2T, 3T and 4T.
An adorable St. Patrick's Day outfit for your mischievous little leprechaun is the 'leprechaun tuxedo' printed t-shirt complete with green bow-tie, a shamrock on the lapel, gold buttons and pockets bursting with gold coins. You could get your toddler a plastic pot of gold and some fake coins to complete the look. The kelly green t-shirt is made with 100% pre-shrunk cotton and is available in 2T, 3T and 4T.
St. Patrick's Day Toddler Outfits for Girls
Carter's St. Patrick's Day T-Shirt for Girls – Glitter Shamrock
Tulle and Satin Green Ballerina Tutu for Girls
Shamrock Leg Warmers for Toddler Girls

There are a few one-piece St. Patrick's Day toddler outfits for girls available at Amazon but with all the great Irish inspired accessories it's lots of fun to mix and match.
Carter's has a gorgeous 100% cotton t-shirt with glitter letters that spell the word 'love' with a green shamrock in the place of the letter 'o'. Available in 3T and 4T sizes.
A kelly green tulle tutu is really cute for St. Patrick's Day and goes so nicely with the Love t-shirt. The tutu has three layers of soft tulle and a satin-covered elastic that can accommodate girls from ages 2 through 10. Your little girl could get a lot of mileage out of this tutu as it can be worn for many years and with many outfits beyond St. Paddy's Day.
A pair of shamrock leg warmers are the perfect finishing touch to really say 'It's St. Patrick's Day!' The leg warmers are stretchy, 12 inches long, feature cute ruffles at the bottom and are meant to fit both infants and toddlers.
Unisex Toddler T-Shirts for St. Patrick's Day
Zazzle is a great place to go looking for themed toddler t-shirts. Many artists display their work at Zazzle so there are lots of clever designs to choose from. Once you have found an image you like, you can choose the style of clothing you want it printed on, the colors and size you prefer and in many cases you can even customize the design. There are thousands of St. Patrick's Day designs available at Zazzle and the two shown below are our favorites.


'Erin Go Bragh' St Patrick's Day T-Shirt for Kids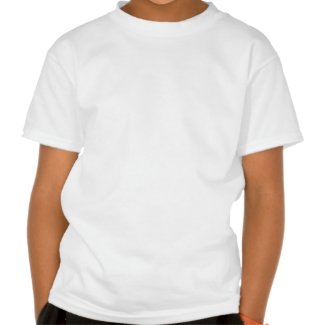 'Irish For a Day' St. Paddy's Day T-Shirt for Toddlers

The first t-shirt shows an Irish leprechaun holding a large shamrock and exclaiming 'Erin Go Bragh'. This is Gaelic for 'Ireland Forever' and of course very appropriate for St. Patrick's Day. The second t-shirt has an adorable leprechaun sitting on the words 'Irish for a Day'.
Both t-shirts can be ordered in white (as shown) or a multitude of other colors. But the print shows up the best on the white or, if you want the entire t-shirt to be green, then the 'lime' green is also a great choice. The links above go directly to the kids sizes which are XS (2 – 4 years), S (6 – 8 years), M (10 – 12 years) and L (14 – 16 years). You could also click the 'apply' button half way down the screen on the right to save a few dollars and be taken to the toddler sizes (2T, 3T and 4T). There are less colors to choose from in the toddler sizes but the white or the 'mint' color look great with these designs.
Featured Image: Luck of the Irish Sign, courtesy of MorgueFile.
Updated: Jan 23, 2015.